Everyday Extraordinary
Tapered Moonstone Bangle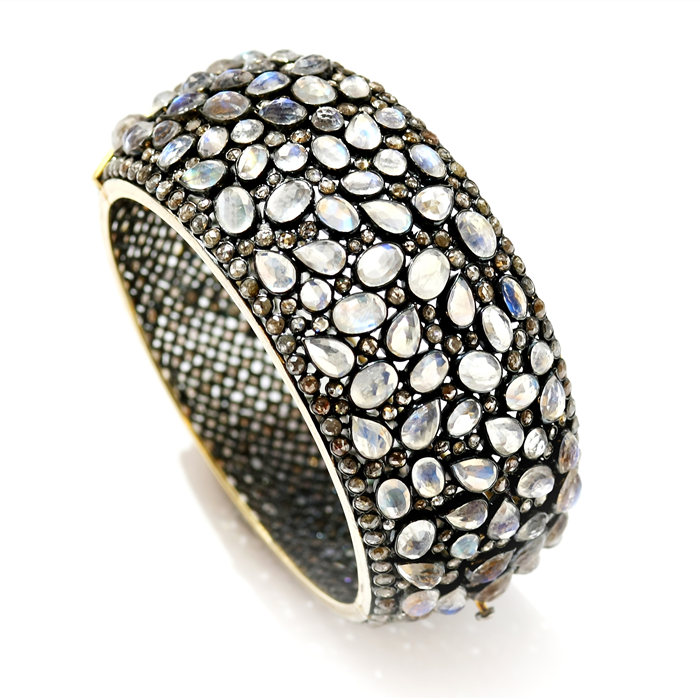 Style: BG83102990
Retail:
$11,250.00
Sale:
$4,500.00
Free Shipping (Ship USA only 7-14 days)
---
The statement bangle that's so fabulous you don't need anything else!

This bangle is studded with drop shape moonstones in the front part of the bangle and brown diamonds elegantly wrap the back part and shimmers with your every move.
So unique you'll love the detail and stylish finish.
18k white gold and silver tapered bangle
Moonstones 42.34ctw
White and Brown diamonds 24.96ctw
measures 3 1/8" L x 1 3/8" W x 2 7/8" H
fitted with a tongue box clasp
54.23 grams
555 Fifth Avenue New York, NY 10017 Phone: 212 922 9292