Everyday Extraordinary
Black and White Diamond hoops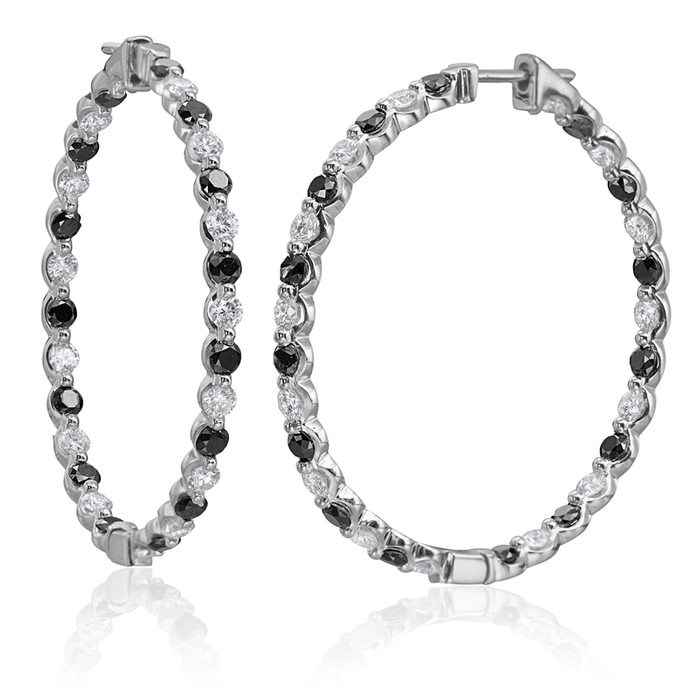 Style: ER8310355BKW
Free Shipping (Ship USA only 7-14 days)
Description
We know how much you love that classic hoop earring. This one just kicks it up a notch!
18K shared prong hoop with alternating black and white diamonds.

18K white gold
White Diamonds 2.53cts set shared prong
Black Diamonds 3.24cts set shared prong
The earring post slides into the hoop end for a seamless appearance.

555 Fifth Avenue New York, NY 10017 Phone: 212 922 9292